Marketing Tip #1:
Attraction Marketing Strategy – Provide FREE, Useful Content to your Prospects Using e-Marketing and Social Media:
Traditional marketing strategies typically have you constantly trying to push your products and services on consumers with the hope that the best ads will win and it usually boils down to a pure "numbers game".  Well that "numbers game" still exists for the most part, but today's top marketers have shifted more to what's known as "attraction marketing".   Attraction marketing revolves around you attracting consumers to your brand like a powerful magnet by offering them useful information for FREE, earn their trust, then slowly and consistently mixing in some sales and product pitches into your marketing message.
As an example, successful home builders should offer free info on their website as well as live, in-person at their sales center including "inventory close-out lists", or a free guide on "Top 5 Things to Consider When Buying a New Home".  Always require that the consumers provide their name/email/phone number before they receive the free info so you quickly start building a powerful database to "drip" your marketing message on.  Ongoing email campaigns to your new "warm list" can include a monthly e-newsletter, additional free information and guides on how to shop for new homes, monthly specials, free give-aways, and anything else that will grab the attention of your target audience and keep them engaged.  If you do not have a Marketing Department to handle this for you, contact us today for a free quote and consultation from one of our trusted marketing partners.
Marketing Tip #2:
Engage With Your Prospects and Past Customers Regularly: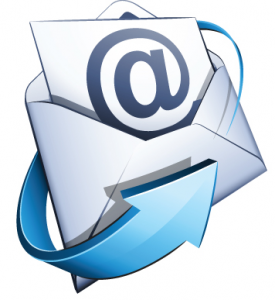 Now that we've set you up for success by implementing strategies to consistently build your marketing database, let's look at the best strategies for consistently engaging your subscribers.  While traditional monthly newsletters are still effective and relevant, they can be costly due to printing and mailing cost.  Instead, strive to always be collecting past client and prospective client email addresses whenever possible.  The electronic version of your newsletter is virtually FREE to send (email is free) and implementing an email management system online is fairly cheap and can be set up in less than just a couple hours.
Another easy way to stay in front of your target audience on a consistent basis is by leveraging the extraordinary power and reach of Facebook.  Consumers from all walks of life are steadily moving toward connecting with family, friends, and their favorite brands on this platform which is now, by far, the world's largest social network as it just recently reached an unheard of milestone of 1 Billion users worldwide.  Setting up a "Facebook Business Page" is 100% FREE and by doing so, you can encourage your past clients and prospective buyers to click "Like" on your page.  By users "liking" your Facebook Business Page, any/all future "posts" you place on your business page will automatically appear on ALL of your Facebook friend's "wall" (news feed).  This is an incredibly powerful way to market to your ideal audience, all of which actually WANT to receive updates and special offers on your Business Facebook Page.  Admittedly, there are some folks out there still resisting Facebook into their life but all signs show that the majority of consumers are on Facebook every day and the total number of users is consistently growing.  If you are unsure how to set up a Facebook Business Page or would like a free quote on what it would take to have one set up and managed for you by one of our trusted marketing partners, contact us today!
Marketing Tip #3:
Use Facebook's new "Offers" Feature to Explode Your Sales: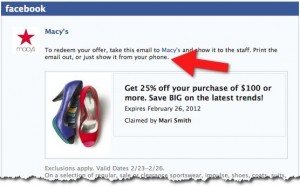 A brand new feature now available on Facebook Business Pages is "Facebook Offers".  This essentially gives you the business owner the ability to offer your clients a "Groupon-style" discounted offer which has a time limit attached to it as to increase the urgency of consumers acting on that offer.  There are already businesses taking advantage of the Facebook Offers feature and literally raking in millions of dollars in sales within just a few days of posting their offer.  One example of a Facebook Offer you would post on your Facebook Business Page could be, "Limited Time Offer:  "Receive a FREE Washer and Dryer When You Buy Your New Home From Us This Weekend! – [countdown timer showing number of days left before offer expires]".  The time-sensitive aspect of Facebook Offers is just the beginning.  The real power of Facebook Offers revolves around the "viral" aspect of how easy it is for consumers to forward that offer to their entire network of friends/family/co-workers.  In other words, any offer you can extend to one person who sees this on your website would be hundreds or thousands of people that can be reached on Facebook since that one person can easily "share" that offer with their entire contacts list.  Also, anyone who clicks on your offer and prints the coupon automatically has that action published on their own Facebook page, thus further promoting your offer and brand.  Facebook Offers is still brand new and many marketing experts believe the full power of this feature is only going to expand as new features are made available.  
One company held a 2-day discount promotion on Facebook Offers and exploded their sales, selling over $1,000,000 in product within just 48 hours!
If you would like to learn more about how you can build your business using Facebook Offers, contact us today for a free quote from one of our trusted marketing partners who can get you up and running fast with Facebook Offers.
Author Joe Karns is a social media marketing pioneer specializing in today's cutting-edge sales strategies.  For a free consultation on you can use these and other social media strategies to explode your business, click here for a free marketing consultation.