What can Forward Progress do for you?
Social Influencer Marketing
Fill Events, Generate Leads, Grow Your Social Network, Build Community
In the last year, influencer marketing has become a necessity for any brand. Most brands have used social influencers in one way or another. What's different now is the rise, prevalence and scale of numerous social platforms like Facebook, Instagram, Twitter, Vine, YouTube and Snapchat. Then combine that with streaming media to have to ultimate winning combo. With social media, brands benefit from positive contributions from their fans and followers without even having a formal influencer marketing program.
We have a unique program that can take any influencers that you have now and blend them with influencers we have to make the ultimate social team for your brand. We can also bridge your conferences, expos, and events and use online events in concert with influencer marketing to create an everlasting effect on your events.
Access our slide presentation for this program and then ask us for a demo of our program. – CTA = Free consultation
Digital Marketing Campaigns
Generate Leads, Grow Social Network, Build Community
The "Rapid Launch Plan" will define goals and objectives, identify Trusted Agents, confirm the target audience, define the content and data inventory along with available resources available. Once the plan is complete, we will then build your Social Media sites, landing pages, content calendar and then you are ready for your digital launch. We will even help optimize your current website or help with the development of a new one.
This plan can be used to launch a new product, new service, new organization, or revitalize and re-launch an existing organization. Once the plan is in place, we have the team to assist you with execution. Whether it's consulting, coaching, or training, we can support you to get it done.
Our proven methodology will identify the key components needed to capitalize on business opportunities previously reserved for big business with big budgets.
Social Media and Content Marketing
Generate Leads, Grow Social Network, Build Community
Leverage the vast power and reach of online social networking to get your message out and help build your business.
We offer professional profile builds for Linkedin, Facebook, Twitter, Instagram, Snapchat, Pinterest, YouTube, and others!
Once we've crafted the perfect profile for you, take advantage of our monthly social media services so you can focus on what you do best: growing your business.
Websites and Landing Pages
Convert Visitors Into Sales, eCommerce, Increase Brand Visibility
Rely on our professional design team to craft the perfect Website or Landing Page to promote your brand. All of our websites are built on a solid CMS (content management system) that not only are built to impress the end users but are also pleasantly easy to manage once handed over to you.
We include many features which our competitors charge as upgrades. Specifically, our standard features include sophisticated contact/lead forms, integration with popular list building systems such as Mail Chimp, SEO-optimized for Google, a powerful suite of plugins, and even integration with major CRM systems such as Salesforce.
Whether you are looking for a simple blog site or an enterprise level ecommerce site, Forward Progress has the package to fit your budget.
Coaching and Training
Increase Sales, Generate Referrals, Build Culture, Increase Community
Forward Progress coaching uses a proven methodology and platform called Social Jack™ to guide busy leaders in applying their skills to achieve pre-defined business and personal results. Our micro-learning platform has live instruction, over 200 recorded classes, courses and live online coaching support. This proven system uses a unique Social Teaming methodology where the power comes from the students connections within their Social Network, the power of social reach and relationships. Our programs are results driven and the individual produces all of their objectives set at the beginning of each program.
Who We Are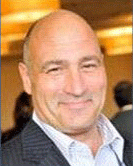 Mission Statement
It is our sincere goal to achieve Forward Progress and business growth for our clients based on their potential and capacity. We are committed to see them through their most difficult times, and to enable them to grow themselves, their business, and achieve the highest quality of life.
– Dean DeLisle, Founder and CEO
The Forward Progress Team has a proven track record in helping new or existing businesses use their best content and people to achieve the next level of online business success. For many, success comes in the way of using a campaign to launch a new product or service into their existing market place, and for others it's penetrating a new market place. When you are ready to take your business online, we are your ideal partner.
Our goal is to help our clients gain greater focus and leverage so they can work less, earn more, and enjoy richer lives. Our clients include small business owners, self-employed professionals, high-end sales and financial services professionals, and managers of businesses of all sizes. Each of our business coaches are certified in our proprietary, proven, and guaranteed coaching accountability process called, "The Rapid Launch Plan"®.
As Founder and CEO of Forward Progress, Dean leads his core team to provide digital influencer marketing solutions, serving over 2,000 corporate clients for the past 15 years. In 2015 Dean created and released a Social "Team Based" Education platform known as Social Jack™, and they have successfully trained over 100,000 professionals on Social Selling and B2B Influencer Marketing. Their curriculum is used globally by Fortune 500 companies, Associations, Conferences and Universities to instill best practices related to the effective use of social networks. Dean enjoys time with his family, and yes, some of that family time is spent in the dōjō: Dean and his son are both 3rd degree black belts in Tae Kwon Do. He and his family also enjoy supporting community. "It's Kind of fun to do the impossible." - Walt Disney
Rick Sherman has spent his 25 year career in the graphic arts and marketing, and he has successfully blended entrepreneurial ingenuity with corporate practicality. He effectively created a campaign for both B2C and B2B models across multiple industries: Education, Real Estate, Technology, Finance, and Manufacturing. With Forward Progress, Rick has helped develop and execute the integrated Rapid Launch Plan, designed to achieve rapid sales growth and response, and he has seen it successfully implemented across multiple business sectors. Rick's experience encompasses every aspect of the marketing and production process.
Joe is a serial entrepreneur leveraging over 12 years of web development and business experience to help clients achieve their goals and build their business.  In joining the Forward Progress team of professional visionaries Joe specializes in web development, online advertising, and search engine marketing.  Joe takes great pride in being a part of an exceptional team helping clients reach their sales and marketing goals.  In his free time Joe enjoys being outdoors, boating, and traveling.  Joe is an avid consumer of technology news and loves the newest gadgets.
"Where there's a will, there's a way."
Cait came home to Chicago and joined the Forward Progress Team after spending the last half of her life in Georgia. She is a graduate of Valdosta State University where she studied Media and Communication Arts with emphasis in public speech and radio broadcasting. After working in the radio and marketing fields in Valdosta, GA for a few years, she decided it was time for a change and uprooted herself (and her dog and cat!) back home to the Chicagoland area. Cait is a lover of people, collaborating ideas, and good coffee. In her free time, she enjoys cooking and entertaining, traveling, and binge-watching TV shows on Netflix. Cait has a passion for nurturing others and an ongoing thirst to learn and grow."The Greeks didn't write obituaries, they only asked one question when a man died: did he have passion?" –Serendipity
Ben is a designer and creator of engaging, experiential media.  Having spent a majority of his life working in the entertainment industry of Los Angeles, he brings a depth and breadth of experience in film production, live event management and creative collaboration in advertising.  When not performing as a DJ or working on his own film projects,  Ben can be found at the beach or dancing it up at music festivals and live events around town. 
 "It's not about what the equipment does, it's about what you can do through that equipment. That's where the soul is." 
Jennifer spent the first decade of her career in client systems & service in the banking and informational technology fields, eventually managing a team of employees. She developed a fondness for organizing and creating events, so she eventually co-founded an event management company, which she subsequently sold. With a strong passion for philanthropy and fundraising, she has supported a number of charitable causes over the years, and along with her husband, Erich, has created the Tengelsen Family foundation. Strategic planning, managing and planning successful events, managing business operations, and public speaking are all time-tested and powerful skills she has honed over the years, but Jennifer's true superpower is connecting other people. When she's not working or helping people forge new connections, you'll find Jennifer juggling the myriad duties of hockey and baseball mom to her son, and navigating the challenging yet rewarding aspects of parenting a newly-minted teen daughter.
"God helps those who help themselves"
Jackson has been using social media marketing in business for over 6 years. He is a College student who shows great dedication to everything he does. As a third degree black belt and instructor in martial arts, he applies disciplinary skills in all of the work that he does. He has experience with marketing, social media, business development, coaching, teaching as well as speaking in front of audiences.
Holly A. DeLisle is the Senior Manager at Forward Progress in charge of all financial aspects of the company. Holly has been involved in accounting and customer service with two key companies over the last 20 years. She first started her role at Delcom Systems Group Inc. as an owner involved in accounting and customer service, and she managed 22 employees.In 2005 Holly made the move to Forward Progress to head up the accounting and human resource functions. She currently has set up the systems for the company that involves the following: Accounting, Invoicing, Accounts Payable, Benefit Analysis, Recruiting, Human Resoources, and Customer Service. She also coordinates all the key events for the company. She currently is also the PTA President for her sons Middle School in Indiana.
Paul has over 15 years of experience in providing design, development, and implementation of customized CRM applications, integrated web applications, and online marketing systems to medium and enterprise level businesses. He has been involved in managing all aspects of various projects from concept to delivery as well as hands on application development on a wide variety of platforms, mainly involving client/server architecture. He has managed specialties including systems/data integration, workflow automation, reporting services via extensive experience in database server administration, third party API utilization, and various reporting platforms. He is the lead developer on several multi-million dollar custom online payment web applications, requiring in-depth understanding of online data validation, integrity, and security. Other duties include end user technical support and training on all custom solutions.
Brett has used social media throughout his life and is excited take it to the next step by using it for business. He studies at DePaul University as a hard-working and determined student. He also loves working with people and learning new things every day. On his free time, Brett can be found at a movie theater, playing tennis, or relaxing at the local coffee shop.
"Live life to the fullest, and focus on the positive."
Anne loves to write. She really, really does; born and raised in Germany, she began learning English in third grade, and she appreciated the grammar, punctuation, vocabulary, and colloquialisms from the get-go. After earning her BA in marketing and French from Virginia Tech and MBA from the University of Virginia, Anne launched her career at Leo Burnett and, later, J Walter Thompson. She worked in client service at those large advertising agencies for over six years. After four subsequent years as the Marketing and Development Director at a non-profit social service agency, she started her family and free-lanced as a writer for three years, and then returned to full-time work. Still not convinced that she loves to write? She recently published a textbook in Ergonomics, is working on another textbook, and is hoping to publish a just-finished children's book. In her free time, she spends time with her family, jogs with her dogs, and – no surprise – reads.
Brenda is an award-winning growth and turnaround architect and customer evangelist who boasts an impressive history on the delivery side of contact center operations. She is an innovative solution provider in the area of customer service, call center and service desk operations, and customer experience management. Her thought leadership extends to corporate branding, CRM, IT-managed services, contact center product development. An accomplished and trusted advisor, Brenda has fashioned a uniquely impressive suite of solutions that can help mid- to large-sized companies boost customer engagement and transform their cultures."We become what we think about!" Earl Nightingale 
Jen is a Social Media Intern for Forward Progress/Social Jack. She just recently joined our team in December! She is also a Junior at DePaul University studying Marketing and Spanish; Jen serves on the executive board of her business fraternity, Pi Sigma Epsilon, where she found her passion for start-up culture and social media marketing. She strives in a collaborative, fast-paced environment and believes that there is no better way to get the job done. In her free time, you can catch her trying new cuisines at Chicago's tastiest spots. You may also find her hiding out in the Harold Washington Library jamming out in the piano practice rooms."If you don't like something, change it. If you can't change it, change your attitude" -Maya Angelou
Creating thought provoking content is a personal goal that Brendan strives for in every job he does. This goal is very clear as he obtained a BA in Public Relations and immediately followed it up with obtaining an MA in Journalism at DePaul University this past November. Brendan enjoys writing because he believes that words have the unfathomable power to move people and change the way that they think. This belief is what led him to join the Forward Progress team as a Social Media Content Writer. Having grown up with social media, Brendan loves creating posts that catch a person's eye and (on occasion) make them laugh! A devout lover of coffee and the food of Chicago, Brendan is always making a plan to find a new restaurant or coffee shop in the city. When he isn't at work, Brendan enjoys reading, baking (with a specialty in cookies), playing video games, exploring Chicago and playing the occasional game of golf."I can't change the direction of the wind, but I can adjust my sails to always reach my destination." – Jimmy Dean
Parker is a hardworking individual and plays a big part in the Scouting ad drafting process as well as the Influence Factory.  He is attending Purdue University Northwest and majoring in Computer Information Systems.  Parker is willing to do whatever it takes to get the job done right.  When not at school or in the office, Parker likes to go see local theater groups perform.
Alex is enthusiastic to be apart of the Social Jack team as an intern.  He is a dedicated student and employee who plays an active role in his high school's theater program.  Alex displays leadership through his acting and directing experience.  He also enjoys helping the community by volunteering as a member of The National Honor Society.  In the future Alex hopes to attend Purdue University and earn a degree in Education, but for now he spends his free time writing stories and hanging out with friends."You miss 100% of the shots you don't take -Wayne Gretzky"   -Michael Scott
Della is a Psychology major and Media minor at DePaul University - she is graduating this June, with intent to continue her education! She loves researching media and the social effects it has on society, and plans to publish her research in the future. Della has an ambition to help others as she was Chair of Philanthropy in her fraternity, and actively volunteers to work with kids in after school programs. In her spare time, she does photography, videography, screenwriting and other forms of art. Her dogs name is Austin, and cats name is Bruce Binky Batcat, and that is absolutely his full name! She's an encyclopedia of Marvel and DC comics, likes long walks at the comic store, really likes cheese and lives off of coffee."I love the smell of 382,844 pancakes in the morning. Smells like victory."  -Wade Winston Wilson.
Justice is a dedicated and team oriented individual who loves to help others. He is a Hudson and Holland scholar at Indiana University Bloomington studying Sport Marketing and Management. He is on the executive board of his fraternity, Pi Kappa Phi, and is a member of the club: Oasis for Orphans, where he founded his passion of helping others. He has grown up with social media and has used it for the better part of his life. He is very excited to be apart of the Social Jack Team. When he's not in school or working, he enjoys watching hockey and enjoys television shows like Billions, Big Brother, and Suits."I'd rather regret the things I did, than the things I never tried" -Ryan Serhant
Tracy has been a creative leader for several initiatives throughout her career while managing projects for businesses in several different industries, including creating and implementing sales processes and promotions, process management, brand development and advertising. Her specialties include business development, account and process management and implementation. She leveraged her education in business and design by selling advertising to small and medium-sized businesses such as Donnelly RHD, Ameritech, and SBC, where she handled more than $1 million in sales annually. In her spare time, she enjoys exercising – and can occasionally be talked into training and running half marathons.  She also loves spending time with her friends and family, especially her husband and three children – often at lacrosse tournaments – traveling anywhere, and Chicago Sports."There is no such thing as luck. Luck is about taking advantage of your opportunities." – My Dad
Sam is a sophomore at Iowa State University studying public relations. On campus, she is involved with the Student Union Board, Rotaract Club, Revival Magazine, and is a proud member of Alpha Gamma Delta Women's Fraternity. She is a firm supporter of authenticity, boldness and paying attention to detail. Sam is also an avid dog lover, candy aficionado, and believer that Ikea is the greatest store on earth."I believe that before all else I am a reasonable human being, just as you are--or, at all events, that I must try and become one." -Henrik Ibsen
as seen on:
Trusted by leaders at some of the world's best brands including