Join Linkedin Expert, Dean R. DeLisle for an evening workshop on how to boost your Linkedin profile to help gain a competitive edge in your industry. Join Dean as he covers tips and best practicies for making the most out of Linkedin and finding your next business connection.
Date: February 26th
Time: 6:00 pm – 7:30 pm
Topics Include:
– Gaining an in-depth understanding of Linkedin, how and why its members use it, and how to leverage it for yourself
– Learning best practices when building a personal profile page
– Utilizing Linkedin networking and communities to grow your network
About the Instructor: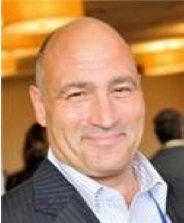 For over 30 years, Dean has demonstrated his ability to accelerate companies, stimulate business development, and make operations more efficient. He harnesses the ever-evolving power of technology, paired with consulting, coaching, and training skills to implement sound business practices. Using the power of online social networks in addition to traditional media practices, he has helped numerous clients pack the room for events and establish their online and media presence. He has also helped clients with countless company, brand, product, and service launches. Dean uses every tool available when weaving aspects of every medium to achieve the end goal and accelerate his clients' business growth.
To attend RSVP here: